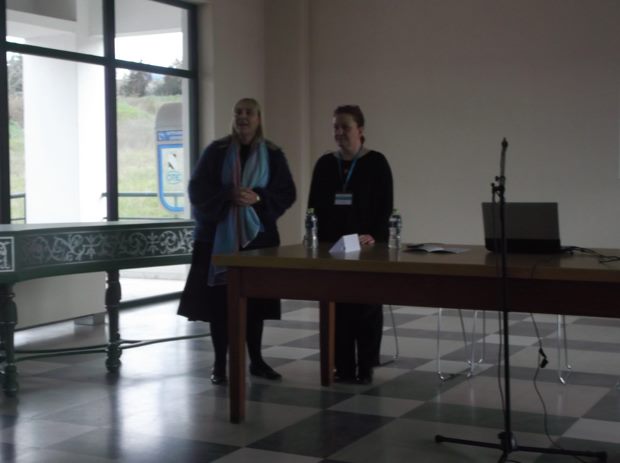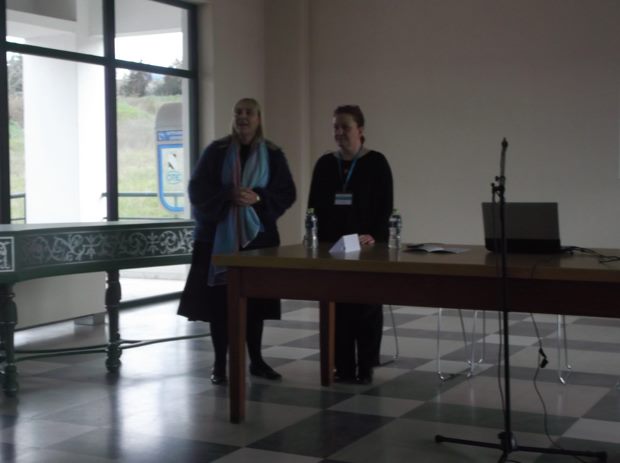 Mrs Maria Karapanagioti, choreographer – dance therapist — educator participated as rapporteur in 4o international scientific conference: Interface Creative Arts – Education – therapy (4th International Scientific Conference: Creative Arts Interconnection – Paideia – Therapy), held on 19-22 March in Thessaloniki. The Conference, with the theme "creative arts Interface – Education – Therapy ', held by the Aristotle University of Thessaloniki, under the auspices of the municipality of Thessaloniki.

Ms. Karapanagioti has accepted with pleasure the invitation to present lecture, entitled ' dance therapy in mental health Structures ', in a session and to hold a workshop dance therapy, in which participated with enthusiasm the delegates. The presence of Mrs. Karapanagioti was crowned with success and got interested in the present, as the report, apart from its study on mental health Structures, present material and by organizing the 1st National Festival of dance groups Disabled Mixed Dance Group, & held in June in Karditsa.
The Court was directed to anyone interested for innovative educational, therapeutic and research approaches through art and rich program included interesting lectures by renowned scientists and artists.
Ms. Karapanagioti expressed thanks to the Organizing Committee for the excellent organisation and interesting experience.